Our oceanfront home in the trees above the water's edge.
Our home is nestled in the trees, on a mossy bluff above the water's edge, in the middle of a forested 3-acre property. It is an easy descent along a winding footpath to the rocky beach and private little bay below. From the water the home looks like a treehouse suspended in the branches of the forest. The west-facing view is of our little bay, Savary Island, Hernando Island, and the mountains of Vancouver Island in the distance.
Enjoy easy access to Savary Island's sandy beaches, while enjoying the conveniences of being on the mainland!
The Upper Floor includes a grand open living space and kitchen area, the master bedroom with ensuite bath and shower, a second bedroom with a stunning loft that could sleep a small family, a second bathroom, and two large decks with spectacular views. Downstairs, there is an additional sleeping area with an adjoining kid's space, a washroom, another large deck, and an outdoor shower with another bay view, and a laundry room.
Our home is ideal for hosting multi-generational families, 2 small families, 3 couples, or small retreats (e.g. corporate, yoga, meditation).
Though we recommend disconnecting from technology during your stay to fully enjoy some remote tranquility, those who wish to stay "connected" can access wireless broadband internet, free of charge, as well as cellular phone reception.
Layout & Amenities:
Main living room and dining area: Large open-concept space includes kitchen, dining area, and living room area with vaulted ceiling and access to large decks, all with dramatic ocean views. Seating for 8 at the dining table, and for 4 more at the raised counter of the kitchen island (and seating for 10 at patio tables on the main deck). The living room area has 2 sofas, a large coffee table, and lots of space to move chairs into. For corporate meetings or movie watching, there is a 32" TV downstairs that can be brought upstairs and connected to a PC.
Master bedroom: Queen bed and ensuite bathroom with shower and large tub with a view through the bedroom to the ocean. This bedroom is on the same level as the main living space.
Second bedroom: 2 single beds and a crib. Plus there is a loft in that room that has a queen mattress in it. This room is a 1/2 story lower than the main living space. There is also a second bathroom with a tub near this bedroom on the main living space floor. This bedroom also has its own private deck.
Downstairs (lower level): Main area of the lower level has a queen bed, hide-a-bed sofa, and eating table and chairs. There is also an interconnected area that is a dreamland for kids and can easily sleep 6 more people on 3 twin mattresses and 3 large foam mattresses (this area is terraced, meaning it is of varying headroom --- sort of like being in built-in bunks or giant shelves). And there is a bathroom (no tub or shower) on this level, plus a fantastic outdoor shower on the deck. The large deck on this level is protected from weather and is the home to our hammocks.
Additional Amenities: Kayaks and life jackets, mooring buoy, gas barbeque, deck furniture (including daybed and hammocks), Tesla charger.

NEW FOR SUMMER 2020:
Optional Lotus Belle tent directly above the water's edge! Extra sleeping space or the ultimate couple's hideaway!
Note: For security we have local and online video monitoring in place.
Great accommodation in stunning location.
"This was the perfect place to bring our friends from the UK with their 3 young children. There was plenty of space for all 4 kids and 4 adults. The views from the decks were amazing. The hammocks on the lower deck were very popular. We spent plenty of time on the water using the kayaks."
— Julian (Vancouver, BC)
Palatial wood cabin!
"We were imagining a little cottage in the forest. We found ourselves in an exquisite home, fully equipped with every convenience and enviable luxury, with our own beach. There are three kayaks for exploring the islands nearby. We took a few hours hike through glorious forest to arrive at an almost endless freshwater lake. We enjoyed sightings of fantastic birdlife and marine and land mammals. "
— Marc (Johannesburg, South Africa)
The heart of the earth.
"Shores at Lund exceeds the 5 star rating. My boys and I have been traveling to Lund and Desolation Sound for years, this year the boys wanted to share this beautiful private place with their childhood friends. Located perfectly in the heart of the earth...we were delighted when we found this extraordinary home over looking it's own bay with world class views! The private beach is perfect - made for a great launching off point for our kayaks. "
— Jan (Calgary, Alberta)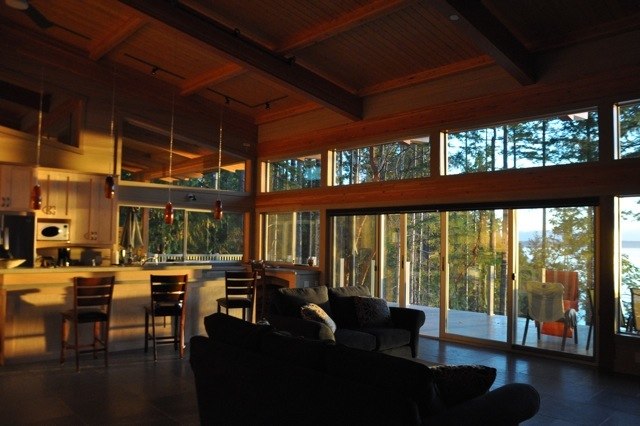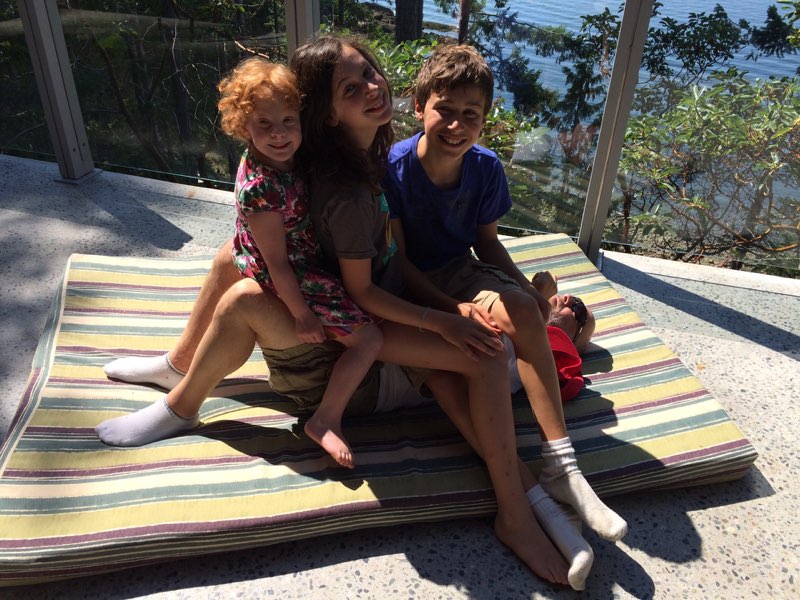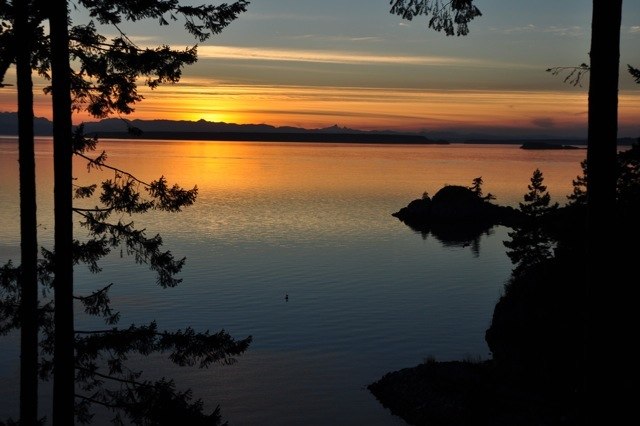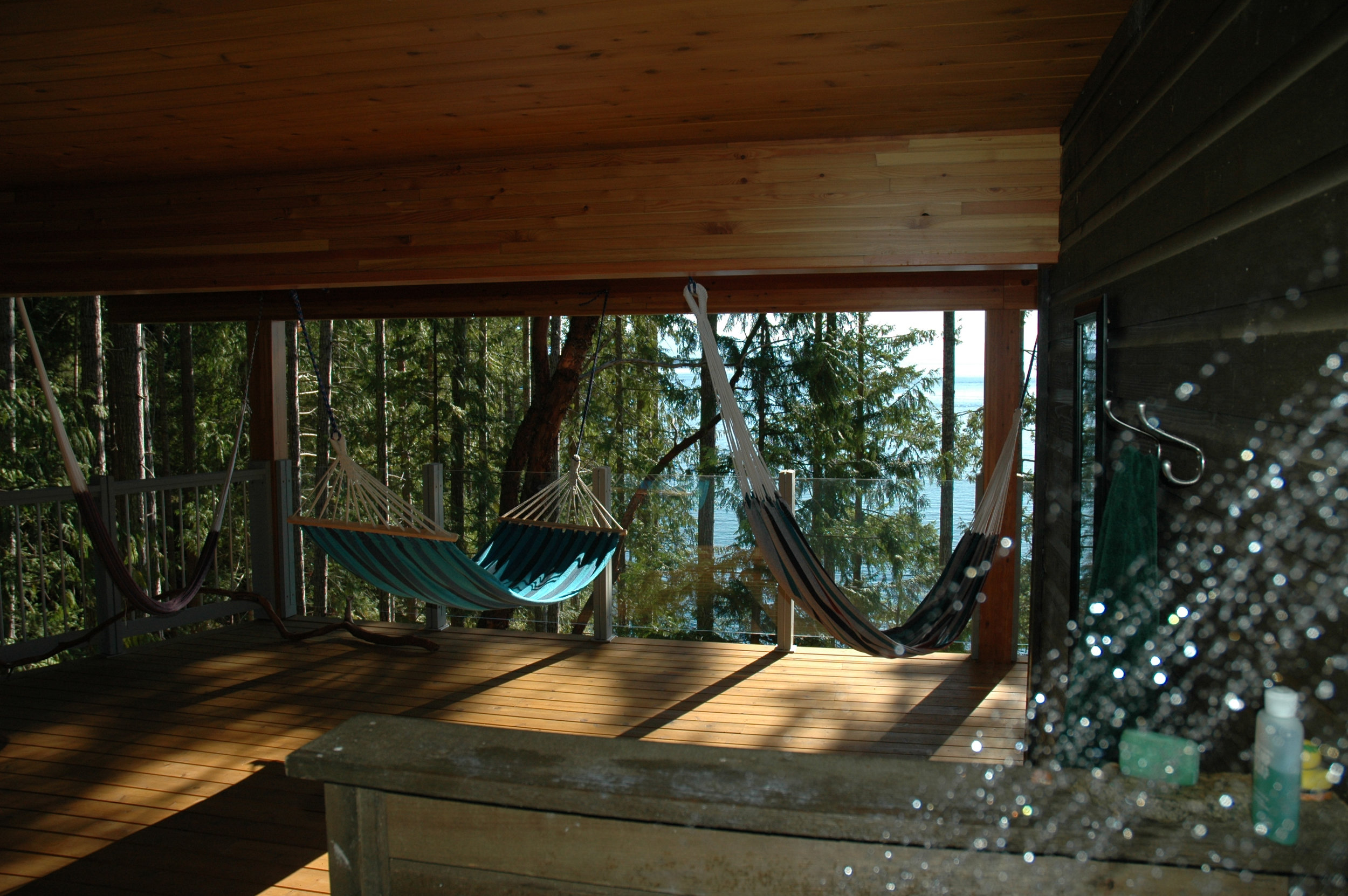 Your coastal heaven getaway awaits.
You will be amazed by what your family will absorb from the natural wonders of the surroundings.